Each day, Golden Gardens offers a complete fulfilling day of interactive activities designed for each person's abilities and strengths. Our activities provide mental, emotional & physical stimulations, while sustaining the health and happiness of all members. Golden Gardens offers a wide variety of therapeutic activities designed to keep our members active & engaged throughout the day.
About Our Program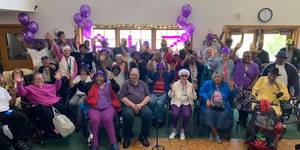 Flexible program with Half-Day and Full-Day schedules
Transportation
Medication Reminders
Medical/Health Supervision
Therapeutic Daily Activities
Beautiful, Safe and Home-Like Environment
Weekly Wellness Program
Continental Breakfast, Hot Nutritious Lunch, and Snacks Served Daily
Hours of Operation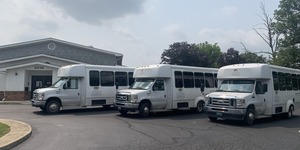 Our Center is open Monday through Friday from 7:00 a.m. - 5:30 p.m. Transportation services begin at 6:00 a.m. and are available to guests living within a 25-mile radius of the Center.
Please contact the office regarding special closings and holiday observances.
Joy of Golden Gardens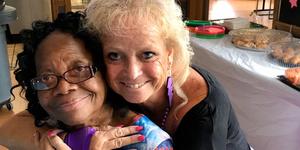 "My dad would never leave the house before he started attending Golden Gardens. Now he has more energy, smiles, and gets himself up every morning to be on time for the bus."
"Thank you for turning lonely days that are not much fun, into days that are fun and joyful!"