Our Mission
Our adult day center provides social and wellness programs for all adults 18 years and older. Our mission is to help aging adults maintain their independent lifestyle, while providing therapeutic activities, nutritious meals, and activities of interest to each person in a comfortable, home-like setting. We provide affordable transportation services within a 25 mile radius beginning at 6:00 am.
Cost Effective Care
Golden Gardens Adult Day Center is the most cost-effective option for long-term care. Nationwide averages show that the annual cost for adult day services are about half of the cost of assisted living and less than one quarter of the cost of nursing home care.
Adults with medical challenges such as Alzheimer's, Dementia, Stroke, Brain Injury, or adults who are simply getting older and need socialization or maybe cannot be left alone for safety concerns can benefit from our program. We provide many cost effective options for our service. Our center is VA certified, Medicaid Waiver, CHOICE, Long Term Care, and a discounted private pay scale.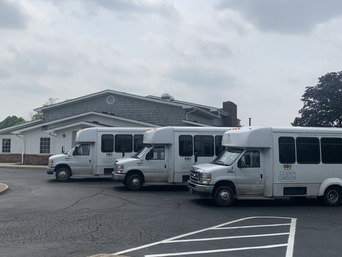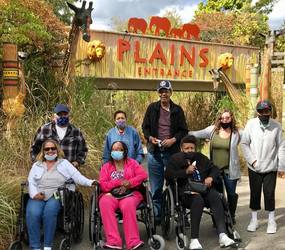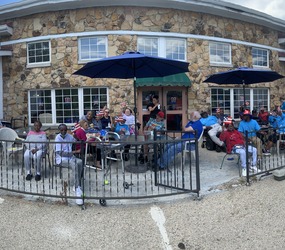 Features & Amenities
Flexible program with Half Day and Full Day schedules
Transportation
Medication Reminders
Medical/Health Supervision
Therapeutic Daily Activities
Beautiful, Safe and Home-Like Environment
Weekly Wellness Program
Continental Breakfast, Hot Nutritious Lunch, and Snacks Served Daily
See Full List
See What Clients Say About Us
It is our mission at Golden Gardens Adult Day Center to meet the needs of caregivers and participants. See what some of our clients and their caregivers had to say about Golden Gardens during a recent satisfaction survey!
"We love them and they have made our lives livable and flexible. They have always worked with us to meet all appointments when I could not get from work on a moment's notice."
-Henry & Johnnie Thorton
"No concerns and would never want to leave Golden Gardens."
-Anonymous
"Your staff is so caring and patient. I have the utmost trust in your facility."
-Gerhard Swartz